A gallery
in the heart of Saint-Germain-des-Prés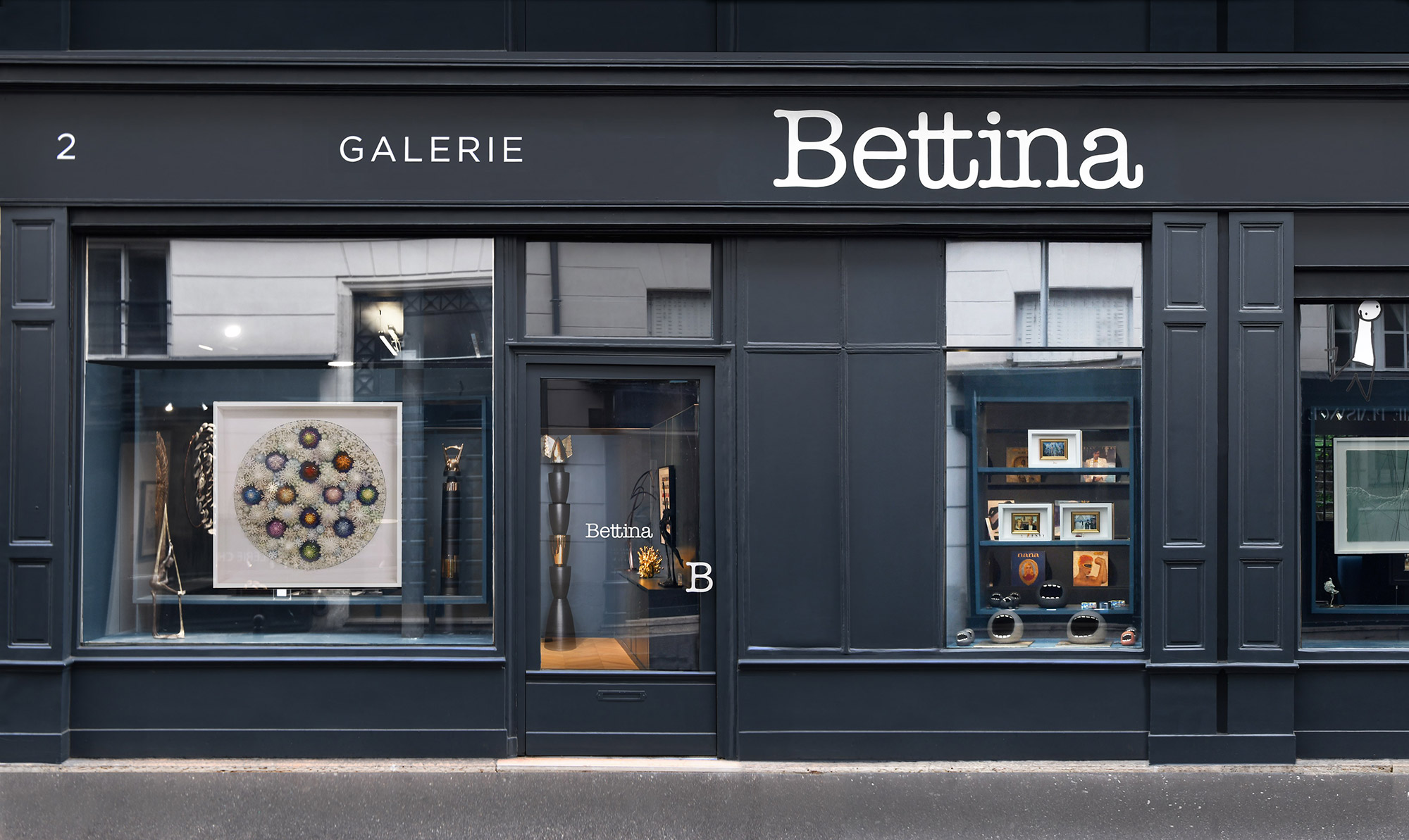 Virginie Lorient founded Bettina gallery
in the artistic heart of the city of paris,
Saint-Germain-des-Prés, 2, rue Bonaparte, in 2012.
« The creation process is fascinating. I feel very lucky to witness the different stages, and sometimes to be associated with them. As artworks form the past are shrouded in mystery, I'am aware of the value of being alongside the artists, at the very moment they are creating.
I immerse myself in the artistic universe of each artist. Art as a language feeds my curiosity. It is often a determining factor in my choices. A work has to be autonomous. It must be able to speak for itself, it doesn't need to be explained. It has to touch instantly. Explanations can come afterwards. Then the time for analysis comes.
Sharing this crush with a collector, is like uncovering a hidden passage that could have remained forever a secret ».
Virginie Lorient was born in 1967.
She has a degree in Literature and worked as a journalist for twelve years before founding her gallery.